icon-locationAbility Realty
Barry Fotheringham, Broker
7360 E. 22nd Street,
Tucson, AZ 85710
Home > Blog >

Home Buyer

> The Trouble With Zillow, or: Why You Should Trust Your Local MLS
The Trouble With Zillow, or: Why You Should Trust Your Local MLS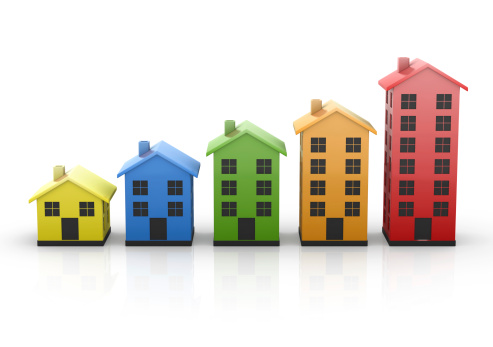 Zillow is the most popular real estate site in the world, registering an estimated 36 million unique visits every month. Zillow enjoys very high traffic ranks first in Google for the term "real estate", and recently announced a 3.5 billion dollar deal to acquire its biggest competitor, Trulia. However, despite all this, it is not a perfect resource. In fact, it may be so imperfect that it's really not all that useful for the average person.
When It's Good, It's Good…
Zillow has its positive aspects. For one, Zillow has an extensive amount of data about American homes- 110 million homes, to be specific. This does not only include homes that are for sale, either- the value of nearly anyone's home can be found on Zillow. In addition, the "make me move" feature is pretty unique and gets good reviews from sellers who use it.
But When It's Bad, It's Bad
Fortune Magazine highlighted many of Zillow's drawbacks in a 2007 article: although there is a huge amount of data on the site, only 65% of it is accurate according to the magazine. This can lead to homeowners believing their home is worth far more than it actually is, which can then lead to them being unable to sell due to the overpricing of the home. In addition, Zillow may gain their info from records of the last transaction connected to the home, which may be years or even decades in the past. Fortune also called Zillow "just about worthless" in certain parts of the country.
The Bottom Line
The bottom line is that Zillow is not reliable enough to replace the information provided by your local MLS. The big difference with Zillow is the fact that the Tucson MLS has true sold data which Zillow does not have access to. Zillow most likely has to wait on the County to record the sale before they can do their updates. They have done a lot of guessing on their values over the past years, but the Tucson MLS does not guess on values, as the real estate agents analyze the sales while making adjustments for a proper price. Also, real estate agents know things about homes that Zillow simply does not. These are called "unzillowables," and are huge factors in determining your home's price. So when you want an accurate valuation of your home's worth, use the MLS.
If you want more information on buying or selling Tucson real estate, contact Ability Realty at 520-296-7143. We love answering all of your Tucson real estate questions and pride ourselves on superior service.
---
Sep 11, 2014
No comments yet
Share
---